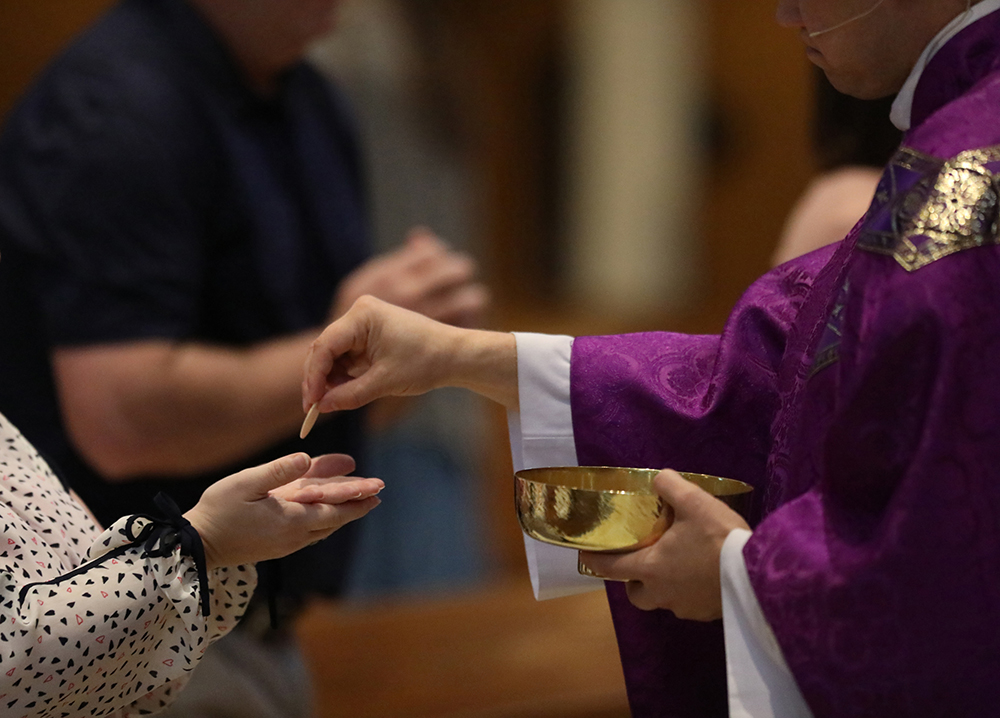 271736426_10157299275368078_7800429639895975624_n
Welcome to the Official Website for the Diocese of Rochester's Eucharistic Revival!
Please Pray for the Success of the NYS Eucharistic Congress!
Heavenly Father, I unite myself to your Son in the Most Holy Eucharist, with all of your followers throughout the world, and especially with your disciples who join together this October for the New York State Eucharistic Congress at Our Lady of Martyrs Shrine in Auriesville.
Keep all those who make their pilgrimage to the Eucharistic Congress safe in their travels, serenely focused on the Eucharistic reason for their journey, patient in all trials, joyful in the worship of your Son, and united together in your Spirit.
By the witness of your martyrs, Saints Isaac Jogues, René Goupil, Jean de Lalande and Saint Kateri Tekakwitha, may our love for the Eucharist inspire us to give ourselves more completely in service to you through the proclamation of the saving message of Christ in our homes, our workplaces, and our communities.
In the embrace of your Son in the Most Holy Eucharist, teach us also to care for our brothers and sisters, especially the poor, the unborn, the sick, and the forgotten, who are made in Your image and likeness, and in whom we especially recognize the presence of Jesus.
May our worship of the Eucharistic Body and Blood of Your Son bring peace to our times, a renewal of hope and light to the world, and strengthen our faith in You,
who live and reign for ever and ever. Amen.